The UNESCO World Heritage List
Home
The UNESCO World Heritage List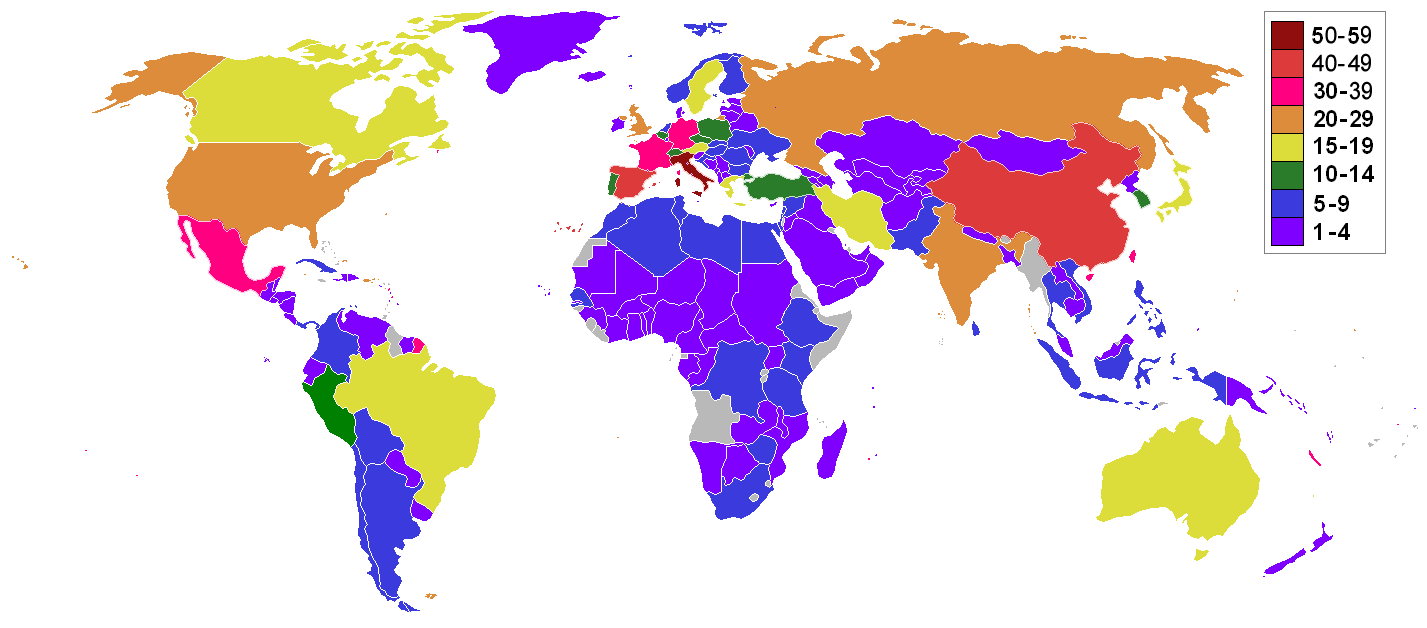 Worldwide distibution of UNESCO sites
Convention on the Protection of UNESCO Sites
The cultural and natural heritage represents the reference point, the model and the identity of the peoples, and constitutes the legacy of the past to be passed on to future generations.
What makes the concept of World Heritage exceptional is the universality of its application. The sites included in the World Heritage List belong to peoples of the entire world, regardless of the territory in which they are located. Each country has sites that have a local or national interest and are, rightly so, a source of national pride.
The 1972 Convention encourages member states to identify and protect their heritage, whether it is included in the World Heritage List or not. The difference between a World Heritage site and a national heritage site lies in the concept of "exceptional universal value". The sites selected for the World Heritage, are chosen for their specific characteristics that make them the best possible example of cultural and natural heritage of the whole world.
Based on the Convention, the Countries recognize that the sites that are located on their territory and are included in the World Heritage List, without detracting from national sovereignty and the right to property, constitute a heritage "in whose protection the entire international community is obliged to take part". Without the support of other countries, some of the most important cultural or natural sites in the world might risk suffering damage or, worse even, disappearing, often because of a lack of funds necessary for their conservation. Therefore, the Convention represents an almost universally ratified agreement that guarantees intellectual and financial resources (within the limits of availability) which is necessary for the protection of the sites of the World Heritage List.
The World Heritage List reflects the richness and diversity of the cultural and natural heritage of the entire world.
Source: http://www.unesco.it/it/Documento